The recent corruption allegations have been gathered and made into a mass statement consisting of 300 pages revealing all kinds of corruption of the government, from illegal arms transfers and billions of euros worth of bribes to trafficking in women. The opposition parties wanted these allegations to be brought to the parliament floor to be discussed officially before the elections, but the ruling AKP party refused this request. Later on, opposition members of the parliament demanded an urgent meeting to discuss corruption allegations, which AKP members had to participate in but rejected open discussion – which means an actual broadcast ban!
Melda Onur, an opposition deputy from the main opposition party, CHP, circumvented this ban through her social media account. She started a livestream of the banned discussion. Obviously, in this day and age, there cannot be a functioning ban of any sort when it comes to freedom of information and the right to acquire knowledge. When one of her Twitter followers asked what would happen if she gets subjected to a parliamentary investigation regarding her circumvention of the broadcast ban, she simply responded "I bite such an investigation :)"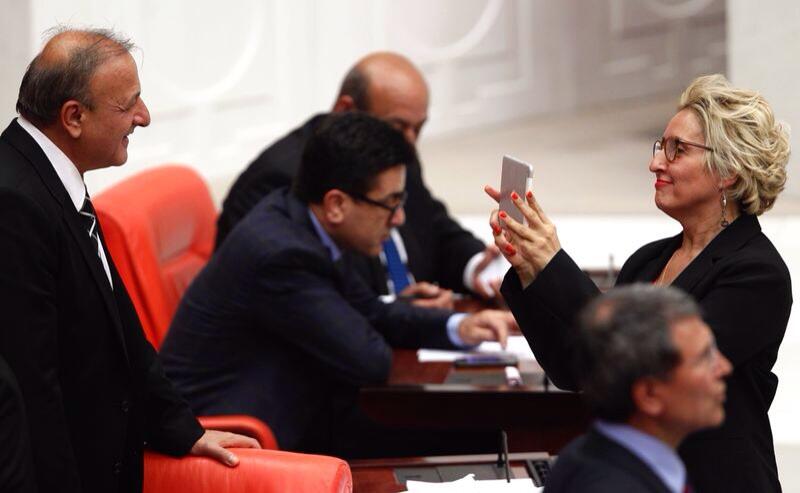 Unfortunately, with the dominant presence of AKP members in the parliament, the entire united opposition cannot pass any motion or even keep discussions from being postponed to a later date or time.